The Tree of Hope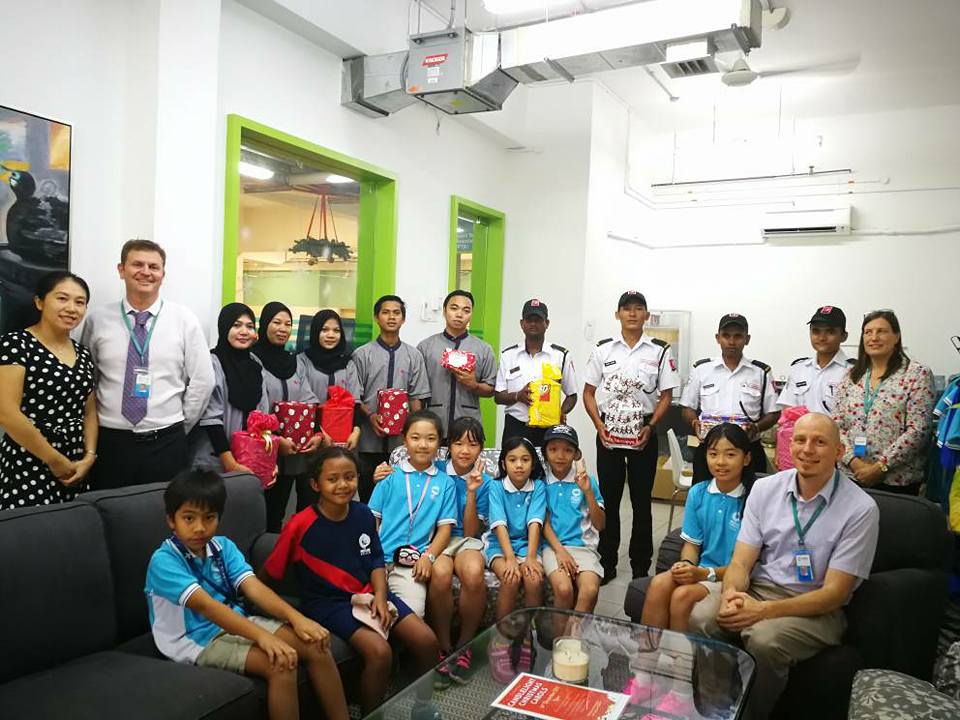 Started as a yearly tradition by Nexus' Parent Association (PTA), the Hope Tree brings festive cheer to the unsung heroes of the school: the security guards, cleaners and cafeteria staff.
Leading the PTA's charity community is Ms Tamara Guo who believes that the Hope Tree project can create a respectful environment for the school staff. This time around, parents and learners showed their appreciation for the school staff by preparing gifts and thank you notes.
Ms Tamara feels that a small effort goes a long way in creating a culture of giving back. "Our security guards have to get up early to change shifts. Some are working the night shift, others are working early in the morning to make sure that our campus is secured and ready to receive learners and parents," she shares. "If you look at our cleaners, they have to clean every corner of Nexus campus including the playground and classroom. It's not easy because we have hot weather and rainy season here".
The Nexus Hope Tree is one of many ways to cultivate the culture of giving back among young learners. Here are five core values that will help your child to understand the importance of giving back.
1. Show respect
Every individual must learn to show respect to the people who serve or assist us. Little things matter such as putting away your tray at the dining hall or smiling when you say thank you. Acknowledging others is one of many ways we can exercise respect to the people around us.
2. Foster gratitude
Aside from showing respect, we should also foster the value of gratitude in our daily life. Start by teaching our learners not to waste their food. From purchasing groceries from the morning market to cooking delicious meals, a lot of effort goes into the food we eat every day, Ms Tamara summarised.
3. Help those less fortunate than yourself
Getting young children to help out in various charity organisations will encourage the act of giving. For instance, Nexus collaborates with a Myanmar refugee school where learners can lend a helping hand. Recently, the Early Years learners contributed ideas to help the Myanmar kids. Some ideas include donating pre-loved toys and drawing pictures for them.
4. Embrace diversity
Promoting diversity from an early age is important to broaden the learner's view of the world. Regardless of one's race, nationality or economic background, diversity opens different ways for children to treat others respectfully. Nexus goes to a great length in helping people and children here to understand diversified living conditions and styles through charity participation, Ms Tamara emphasises.
5. Encourage independence
Giving your child the chance to do things themselves is part of learning a new life skill. From packing backpacks to preparing their next day's schedule, many loving and caring parents would do almost everything for their child. She believes that we are expected to grow as a person, not as a learning machine. Therefore, the freedom of independence will give children the space to think on their feet and build mindfulness.