In Years 12 and 13 at Nexus, learners follow the International Baccalaureate Diploma Programme (IBDP). The diploma programme is a two-year educational course primarily aimed at students aged 16–19. The programme is one that provides an internationally accepted qualification for entry into higher education, and is accepted by many universities worldwide.

IBDP learners complete assessments in six subjects from six different subject groups along with three core requirements.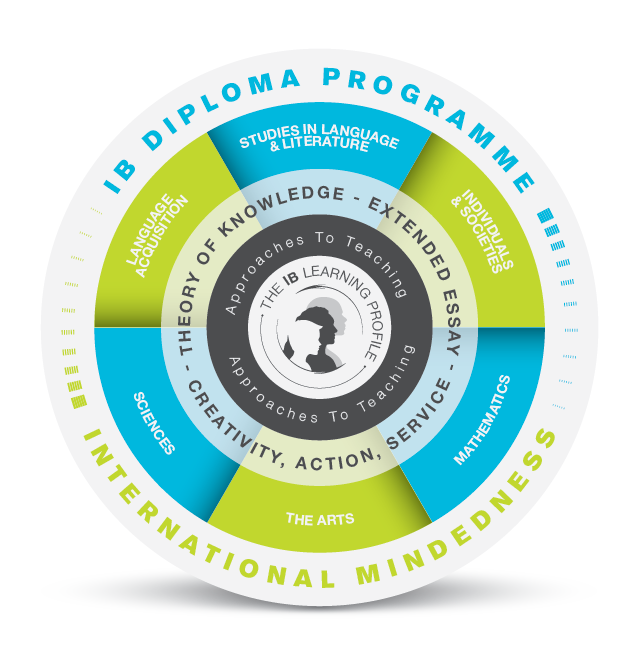 The IBDP subjects are assessed using both internal and external assessments, andmost courses finish with an externally assessed series of examinations. Internal assessment varies by subject (there may be oral presentations, practical work, or written works) and in most cases is initially graded by the classroom teacher, whose grades are then verified or modified, as necessary, by an appointed, external moderator.

Nexus learners follow the HL courses across all subjects until November of Year 12 when they are then guided to make the most appropriate choices depending on their progress and strengths on which 3 HL and 3 SL subjects they should take.

Learners who do not wish to study the Full Diploma can opt to take the Partial Diploma (individual Certificates). Taking IB Certificates is similar to taking AP or A Level courses.

IB CORE
The Extended Essay
Encourages independent research skills.
This is an original piece of research of up to 4,000 words and learners can investigate a topic of their own interest.
Creativity, Action and Service
Encourages learners to be responsible and compassionate citizens.
It can include art activities, individual and team sports and services to the local community.
Theory of Knowledge
Explores the relationship between the various subjects.
This part of the course makes learners reflect critically about knowledge gained both in and outside the classroom.